Service doesn't end with your purchase–we're experts in calibration and repair.
Properly calibrating a clamp-on tension meter is critical to ensuring correct readings. At Dillon/Quality Plus, we offer quick, accurate and comprehensive calibration and repair services for all types of tension meters and force measurement products to ensure your business doesn't have to miss a beat.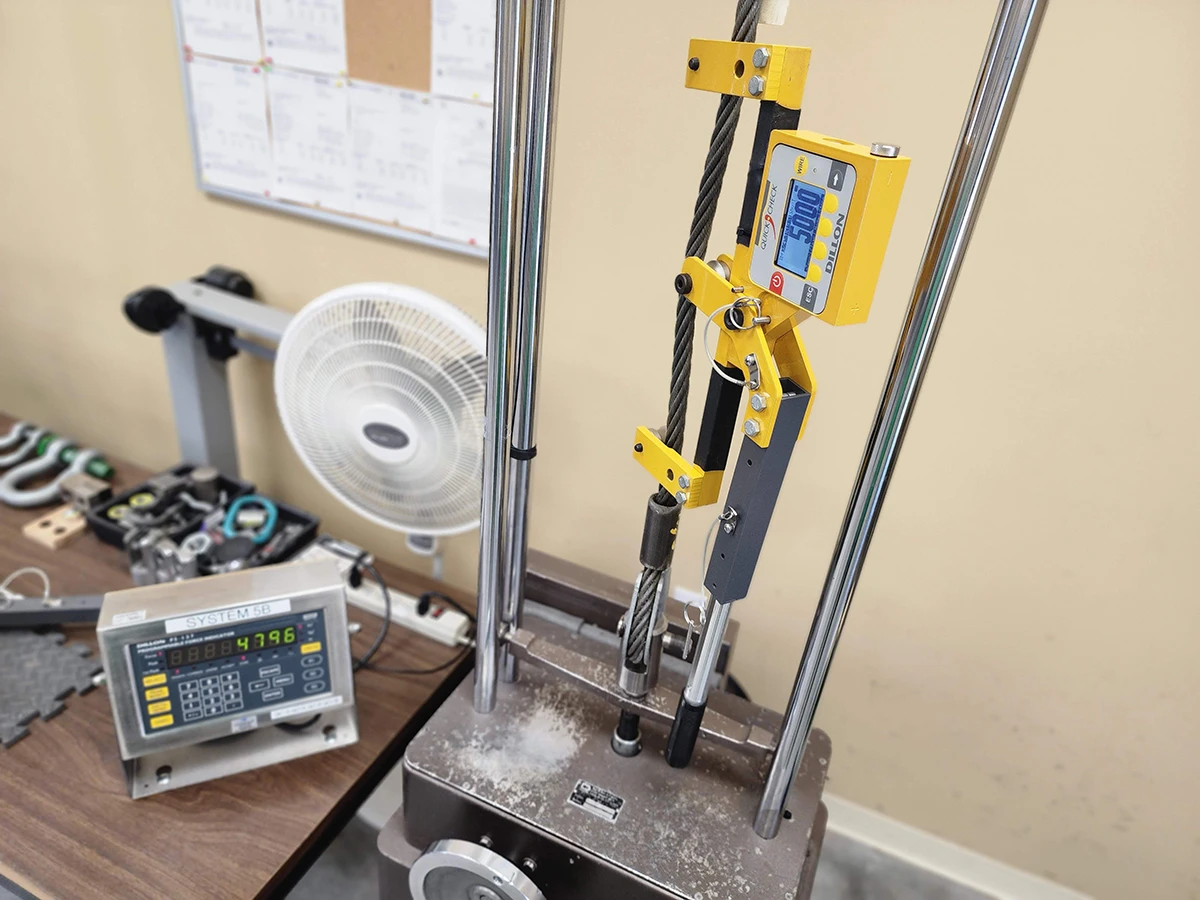 How often should clamp-on tension meters be calibrated?
We recommend that any clamp-on tension meter be recalibrated annually to maintain high standards of accuracy. You'll get an automatic pop-up notification on the display when it's time to send in your Dillon cable tension meter for calibration.
Our calibration services have fast turnaround times and are traceable to NIST standards. With every Dillon/Quality Plus purchase, you get a 2-year warranty, a 1-year recall sticker and automatic notification of calibration due dates. We maintain extremely high standards of service, and all of our testing equipment is recertified on an annual basis with traceability to NIST.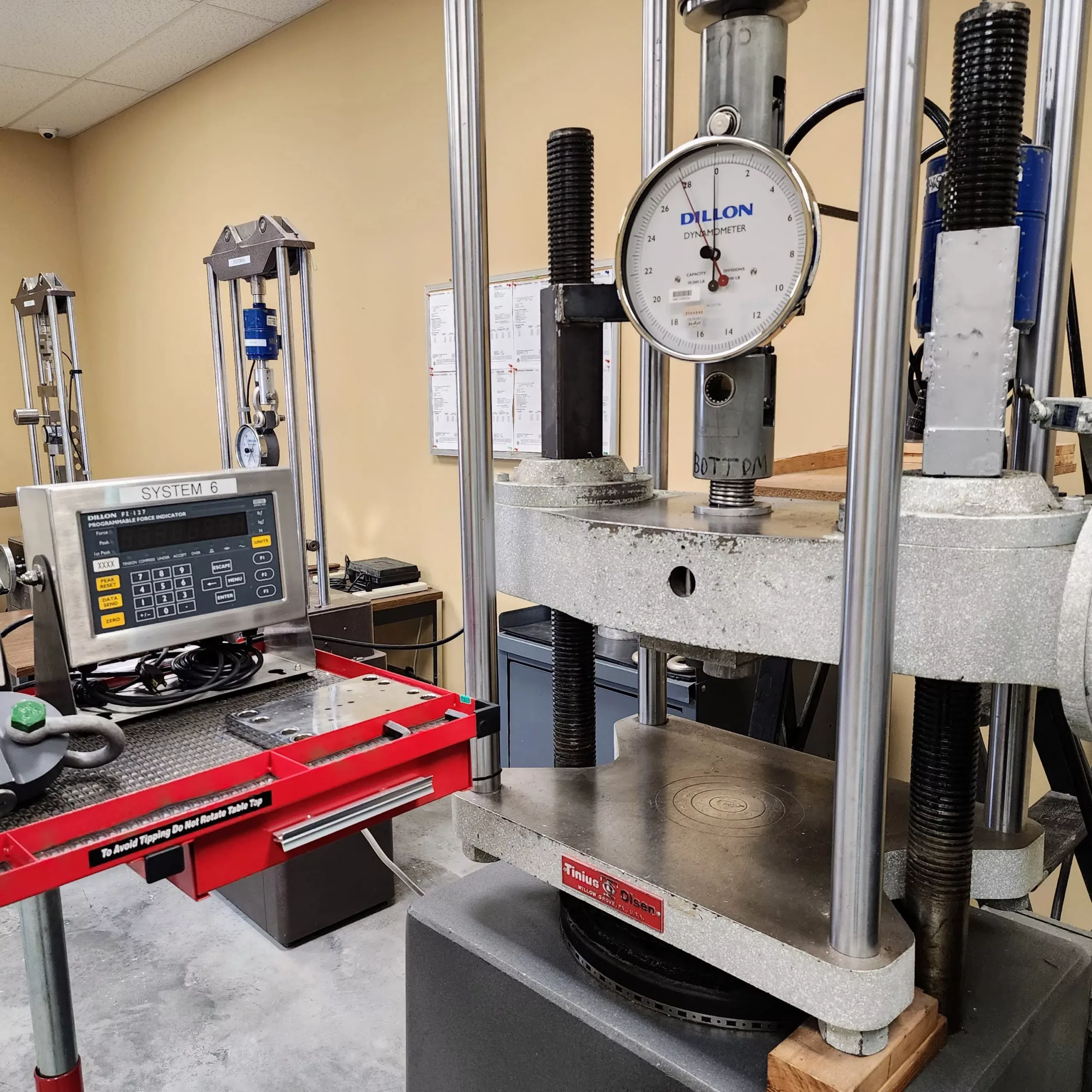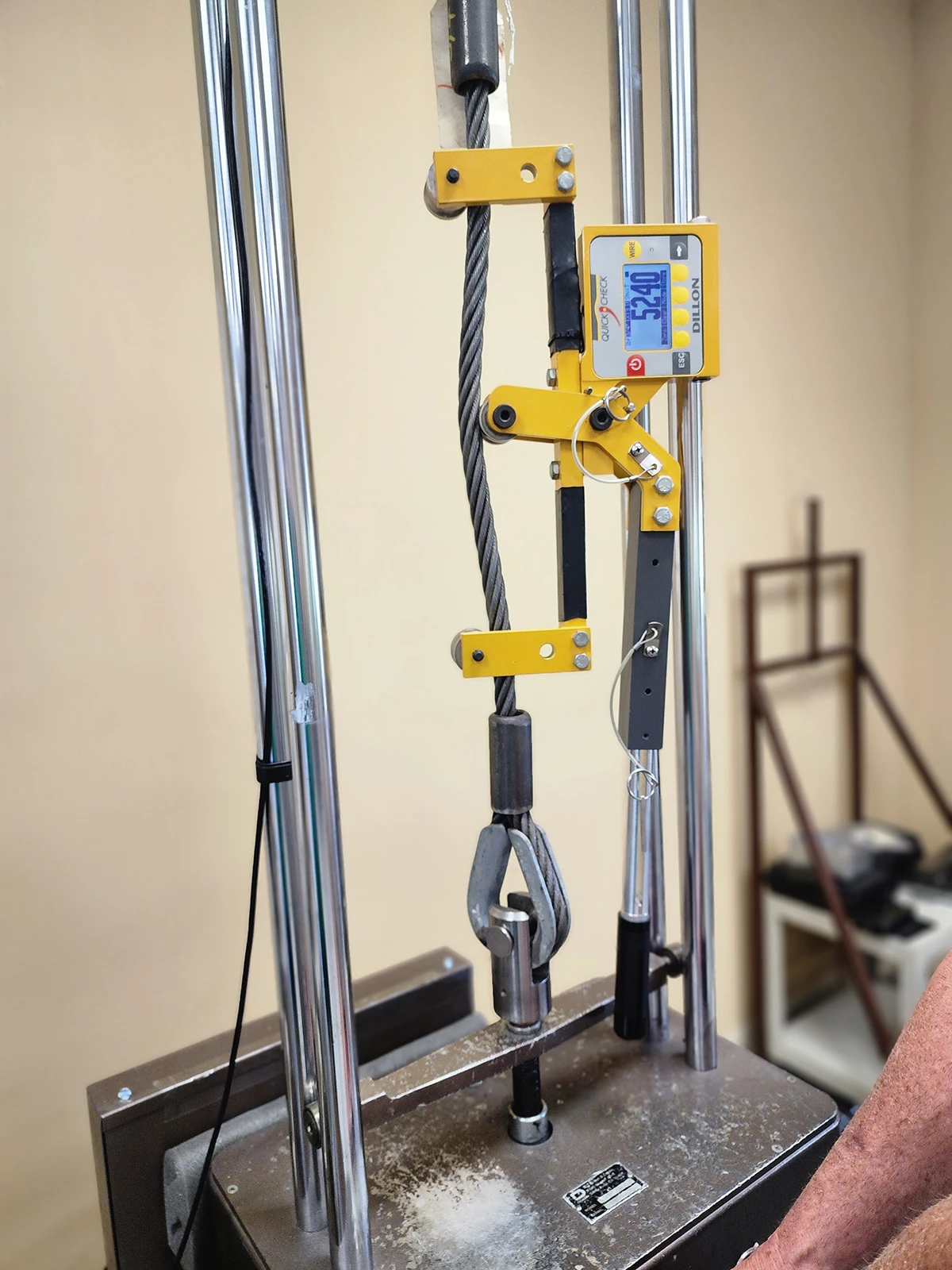 Here's a breakdown of our process:
Once we receive the tension meter, one of our experienced technicians will visually inspect it. If they see any problems, they'll repair it or send you a quote for part replacement.

If the unit passes the visual inspection, the technician installs it in one of our calibration machines, and loads it up at five points over the range of the unit.

We run 3 tests, and average the three sets of readings. If the result is out of tolerance range, our technicians make any necessary adjustments and re-test until the average readings are within tolerance.

Before we ship it back to the customer, each tension meter goes through a thorough cleaning and final inspection.
Comprehensive tension meter repair services
Our experienced team of technicians has deep expertise in end-to-end tension meter repair, including:
LCD display repair or replacement

Circuit board repair, replacement, or reprogramming
Software updates
Part replacement and repair
We pride ourselves on our fast turnaround times for repair. However, we also offer phone support if you can't send your unit in. All our repair services come with a 30-day parts and workmanship warranty.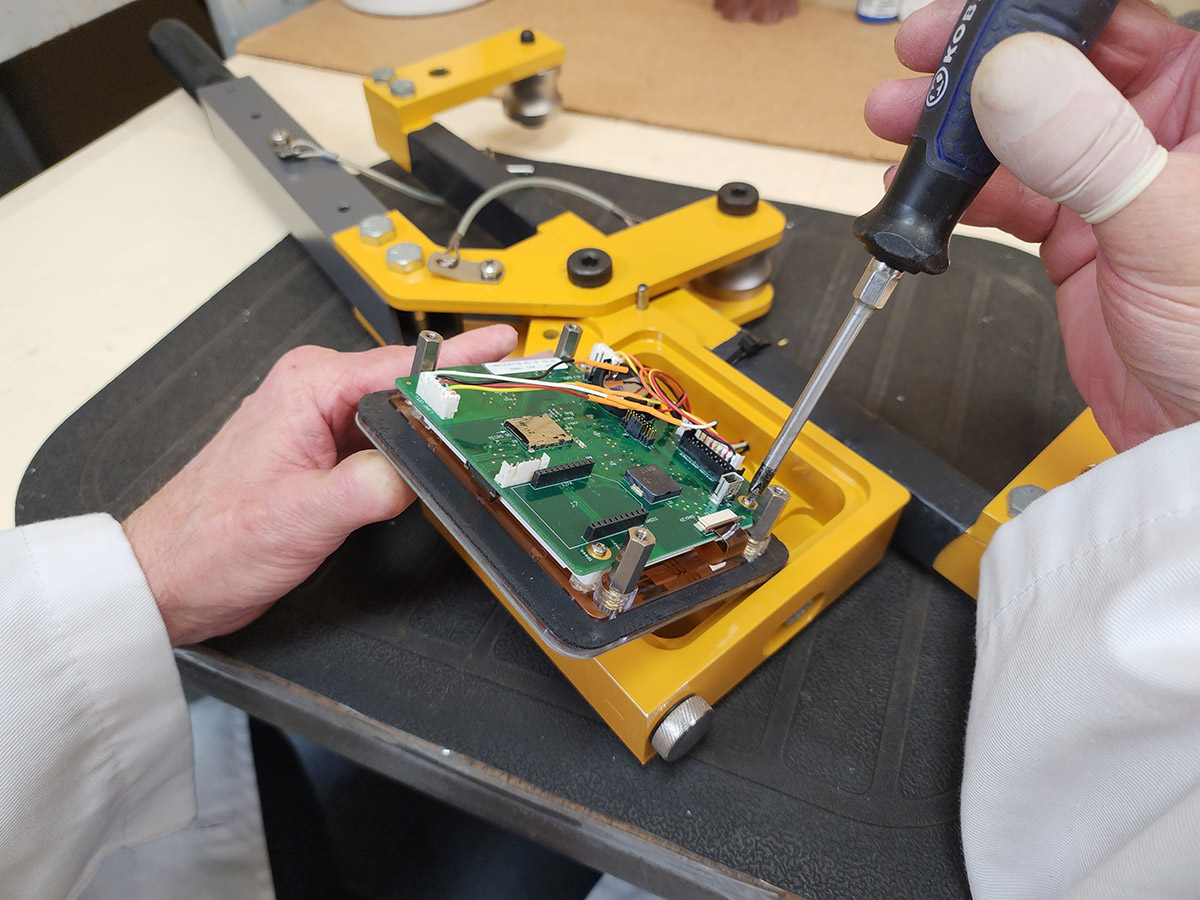 Let's Talk
Ready to get started? Our experienced team is happy to answer calibration and repair questions, or help with anything you need.